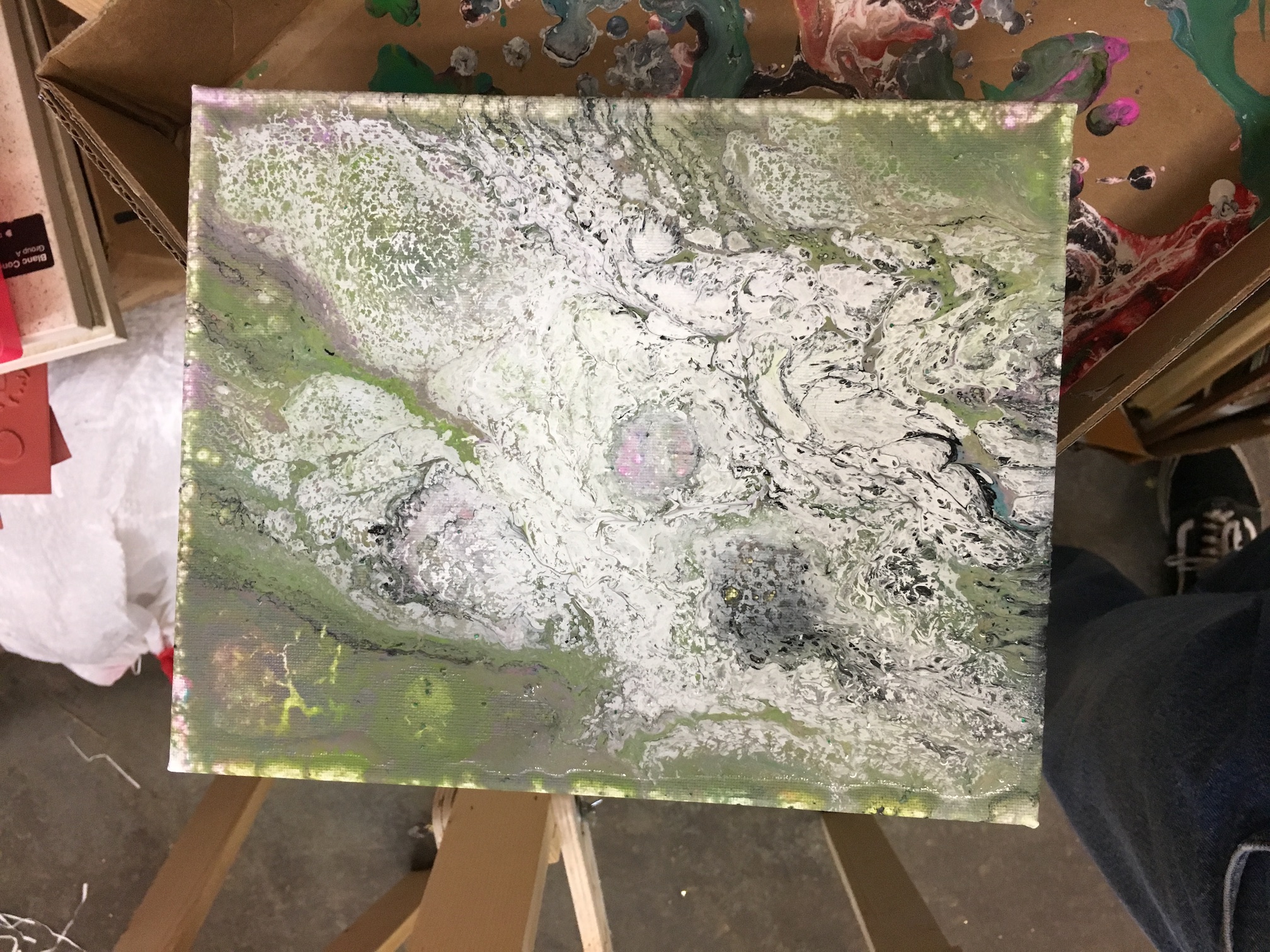 Description
Create your own one-of-a-kind designs in this one-shot workshop. Our instructor will give you step-by-step instruction and show you how to mix acrylic paint and a pouring medium to achieve a thin, flowing consistency while maintaining color, texture, and opacity in your finished pieces.
Cost: $25
The cost of this class includes 1.5 hours of studio time with basic instruction, as well as materials.
You will take home two canvases and a painting on a wood slab. Additional canvases will be available for purchase if you have time to do more.
You can pre-pay for this class by clicking 'purchase' below and then filling out the required information in the popup window.
Pay-At-The-Door Registration
If you would rather pay at the time of the class, just fill out the form below and click 'submit'. You can then pay via cash, check, or credit/debit card any time before class begins.