Private Events at The MAC
Birthday parties, Scout Troops, class field trips, baby or bridal showers, team-building workshops, and more..
The MAC could be the perfect place for your next private event!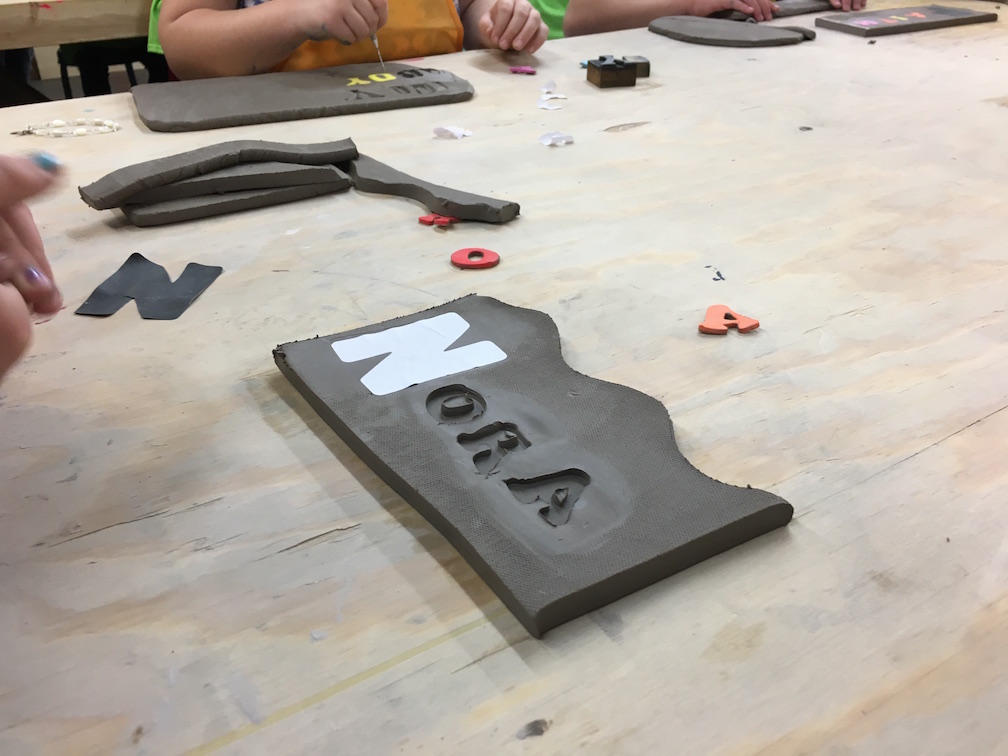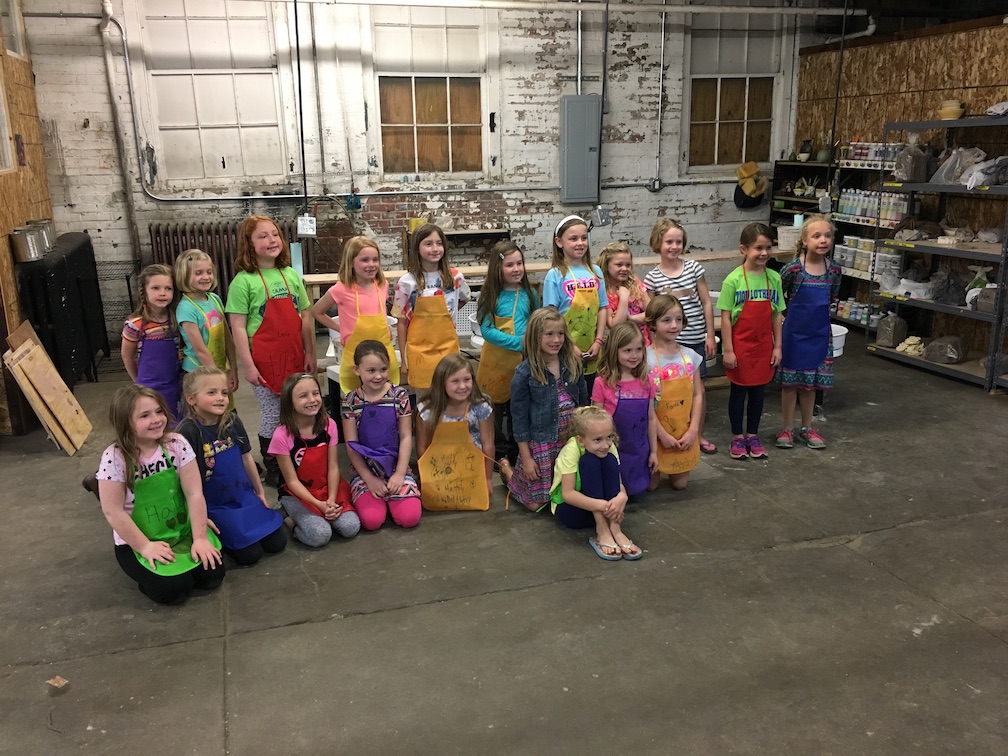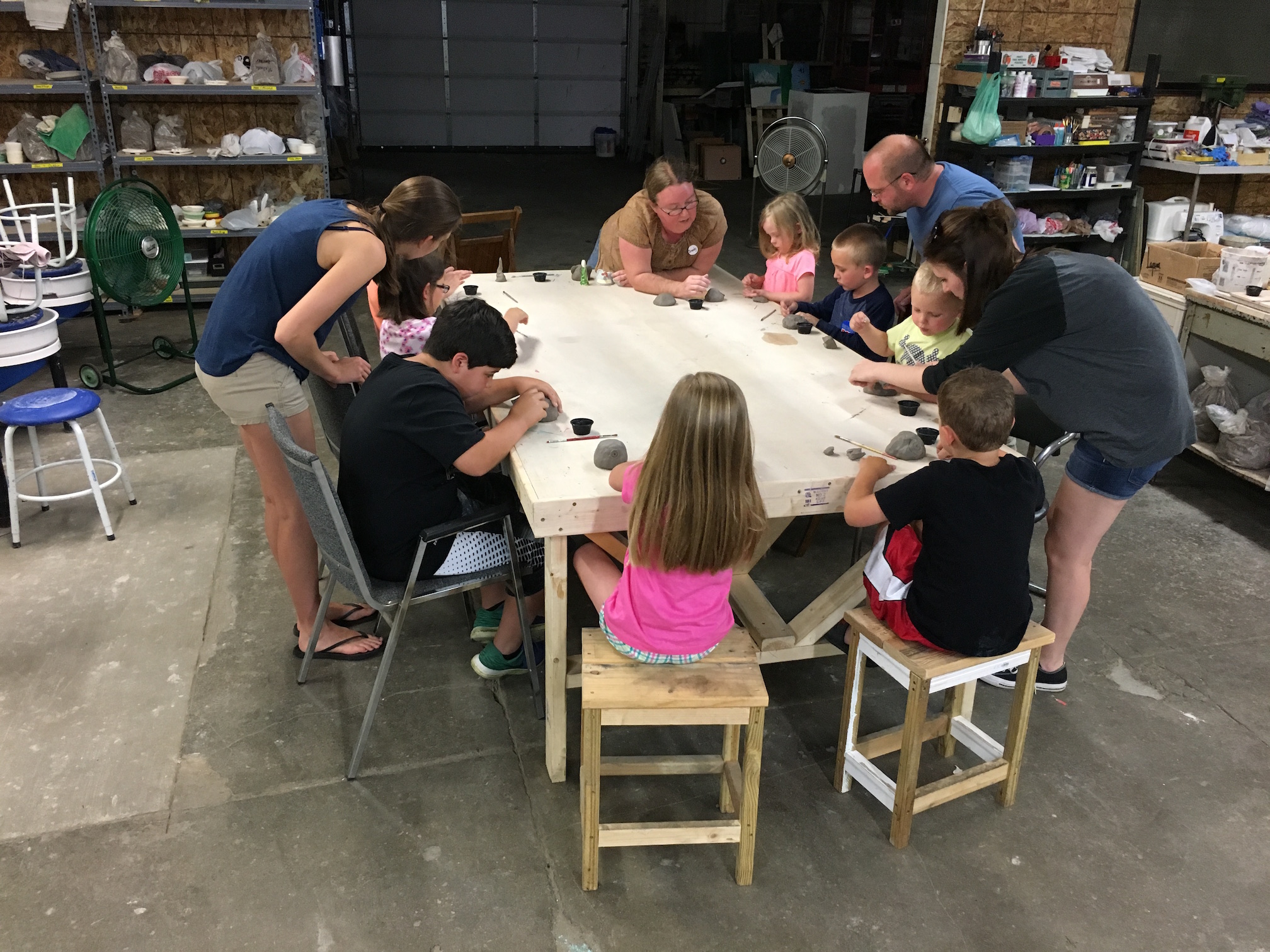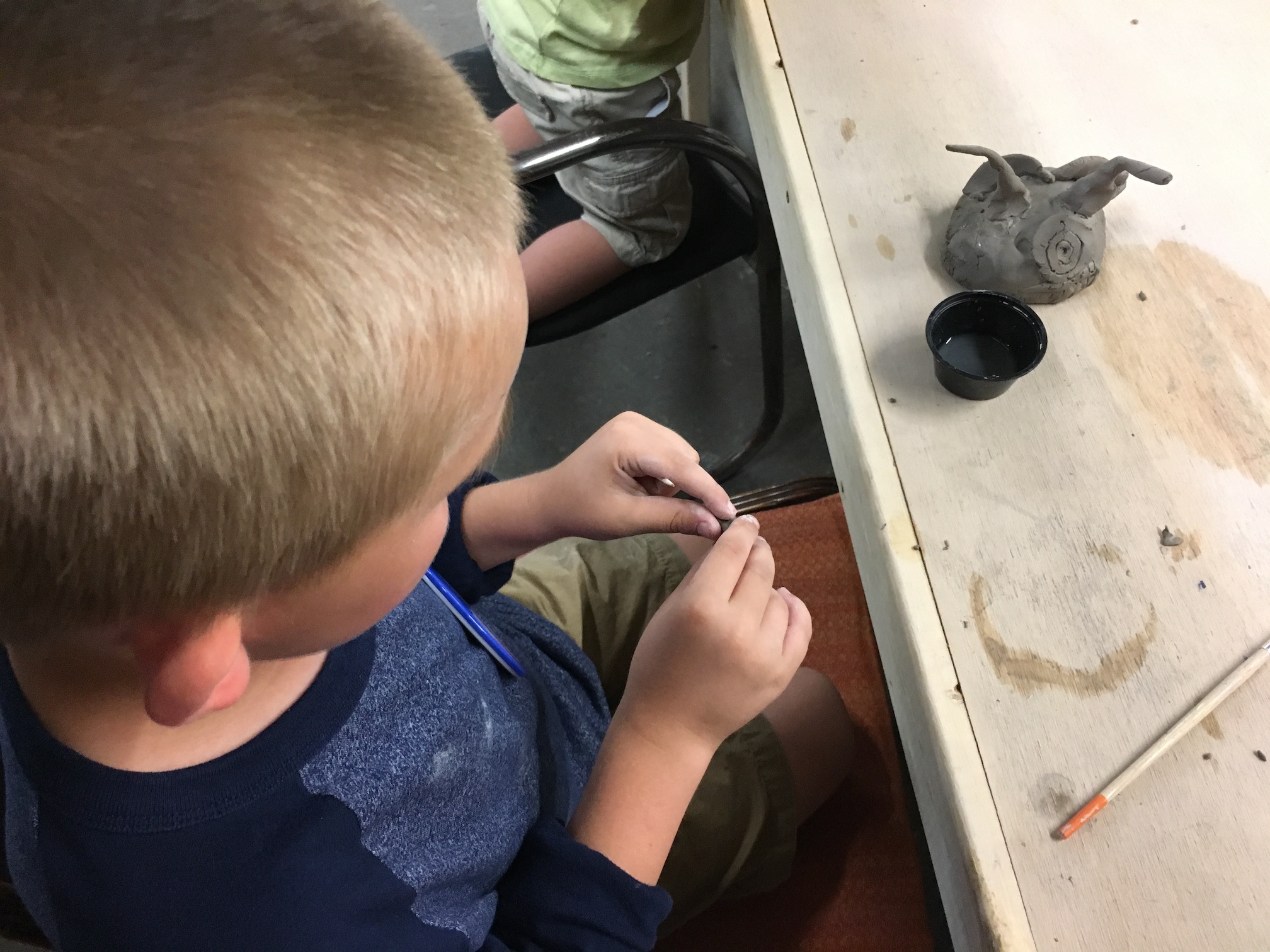 Let us know what you would like to make, and work with our staff to plan a fun and educational art activity. Then you and your group can make your own handmade art while you hang out in our studio or gallery.
We will even help you arrange and decorate the space to your liking, so that you can serve snacks and drinks, open gifts, or just kick back and socialize.
Our base fee for professional instruction and space rental at an event like this is $15 per student (with a minimum of 5 attendees).
Some activities may have a higher cost due to expensive materials or instructor fees.
(You can work with our staff to negotiate a price and figure out what works best for you and your group.)
Use the form at the bottom of the page to see if the space is free when you need it, or just to start a conversation with us.
If you don't need professional instruction or expensive materials from The MAC, but would simply like to rent our gallery and/or studio space to...
give a seminar or presentation to a small group
meet with members of a group, guild, or club that you belong to
host a bridal or baby shower
play some board/party games with friends over a few glasses of wine or beer
or anything else that requires lots of floor/table space and chairs
...you can fill out the form below to see if our space is available to rent.
We generally charge a $50 fee to use the studio and/or gallery for a small private event like this. If you are teaching a private class and/or charging your own fees for this activity, we may instead negotiate a percentage-based payment.
Team-Building at The MAC
Schedule a private party for your employees to come together after work and complete an artistic project. This is a great team building exercise and wonderful decompression time for your employees!
All classes range between $15 - $20 per employee
fairy gardens
decorative wreaths
stained glass suncatchers
slab-built ceramic plates
macrame wall hangings
wood carved ornaments
watercolor landscape paintings
step-by-step acrylic paintings
wheel-thrown pottery
knitting projects
...and more!
Call us to schedule your party now!
618-635-2015